YOUR CONFECTIONERY EVERYWHERE Desktop, Tablet & Mobile
If your patisserie is not ready for the mobile revolution, it is certain that you have already lost hundreds of customers.
Μείνετε μπροστά από τον ανταγωνισμό σας - Μόνο το 3% των ζαχαροπλαστείων είναι βελτιστοποιημένα!

Εάν η ιστοσελίδα σας δεν είναι φιλική προς κινητά μπορεί να χάνετε πάνω από το 25% των πιθανών πελατών σας!

62% των καταναλωτών είναι λιγότερο πιθανό να επιλέξουν ένα ζαχαροπλαστείο, αν δεν μπορούν να διαβάσουν τον κατάλογο του σε μια φορητή συσκευή!
A complete confectionery website solution
All the tools for the needs of your business website.
Expand your website with more features
Enhance the Online Presence of your Confectionery!
What are the benefits of a responsive website
A dynamic responsive website is now essential for every patisserie!
Ενίσχυση της διαδικτυακής παρουσίας
Προσέγγιση δυνητικών πελατών σε όλες τις συσκευές
Βελτίωση κατάταξης στις μηχανές αναζήτησης
Αύξηση κρατήσεων από νέους πελάτες
Βέλτιστη σύνδεση με κοινωνικά δίκτυα
Βελτίωση της εμπειρίας θέασης
Εύκολη ανάγνωση περιεχομένου
Γρήγορη πλοήγηση με κάθε σύνδεση
Προβολή σε desktop, mobile & tablet
Χρηστική για κλήσεις, παραγγελίες και οδηγίες
Construction of a website for a pastry shop
Get a website or improve your online presence today with MarketEat!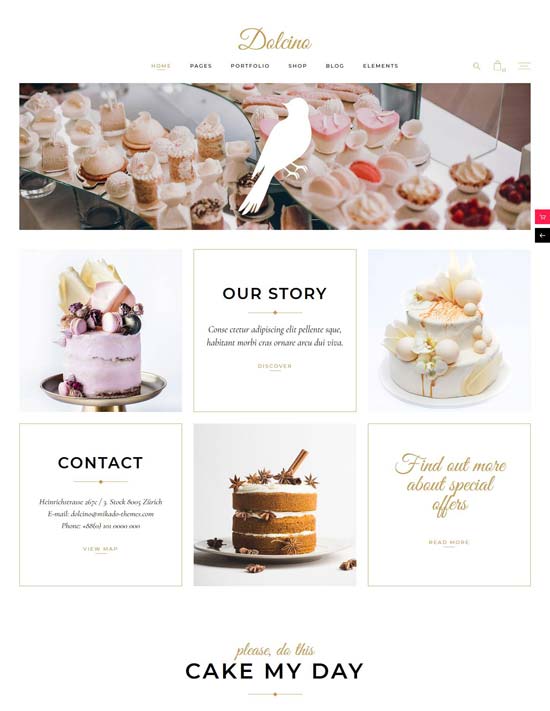 Δείτε Τη Νέα σας Ιστοσελίδα Online και Δωρεάν!
Θα παρουσιάσουμε online την ιδανική λύση δυναμικής ιστοσελίδας για την επιχείρηση σας χωρίς καμία δέσμευση.
Error: Contact form not found.